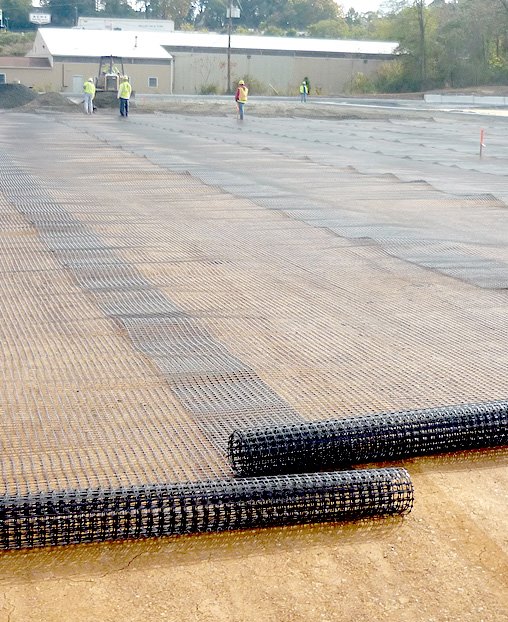 Geosynthetics
Hanes Geo Components – Construction and Erosion Control Products
Hanes Geo Components is a separate division of Hanes Companies that serves as a distributor and manufacturer of geosynthetics, erosion and sediment control materials, stormwater products, and various landscape/jobsite supplies. With over 30 stocking locations in the U.S. and Canada, Hanes Geo Components is a leading supplier to the highway/heavy-construction and erosion control industries. We're committed to providing top-notch products, technical knowledge, exceptional customer service, and competitive pricing.
Our geosynthetics and other products include, but are not limited to: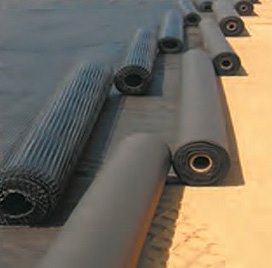 Geotextiles and Geogrids
Our geosynthetics include TerraTex® geotextiles and TerraGrid® geogrids. The TerraCell® cellular confinement system and TerraDrain® geocomposite drains have been used in North America for close to 30 years.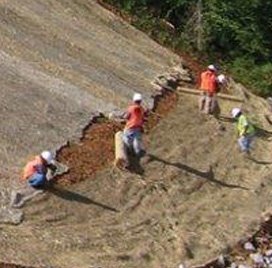 Erosion Control Blankets
Erosion control materials come in many forms. From grass seed to gabions, we have them all. We supply erosion control blankets, turf reinforcement mats, hydroseeding products, coir mattings, and jute mattings.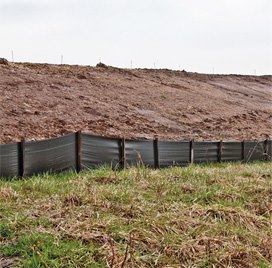 Silt Fences
Our sediment control materials meet environmental regulations. We make and distribute a broad line of silt fences, including pre-assembled, wire-back, logo-printed, and more. We offer dewatering bags, wattles, logs, silt socks, flocculants, and turbidity barriers.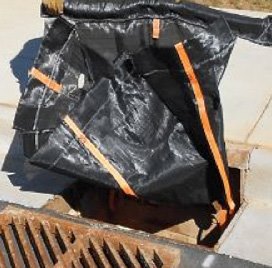 Inlet Pro
Our Inlet Pro® sediment bags are an important part of standard Best Management Practices (BMPs) to reduce surface water pollution from construction stormwater runoff. The bags retain sediment and debris, which are filtered out of the water.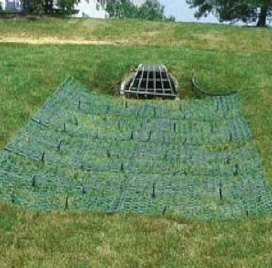 ScourStop
We manufacture ScourStop®, the industry's original transition mat that protects against erosion and scour in a number of stormwater applications. Most of our geosynthetics and erosion and sediment control materials are used for stormwater.
Contact A Hanes Geosynthetics Expert
Canada Division
For more details on these products and services:
visit website »